Beauty Is An Attitude!Never Settle to Normal!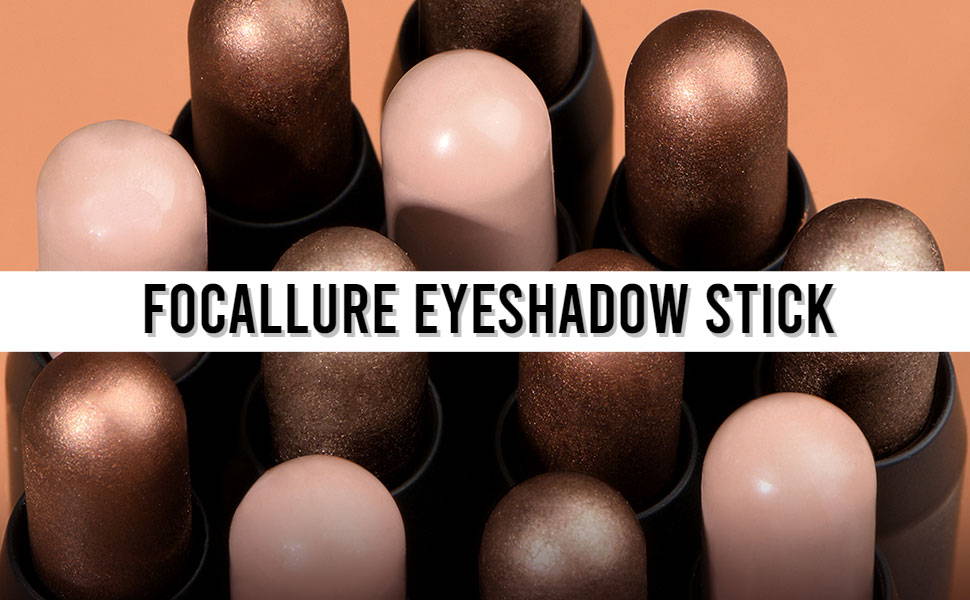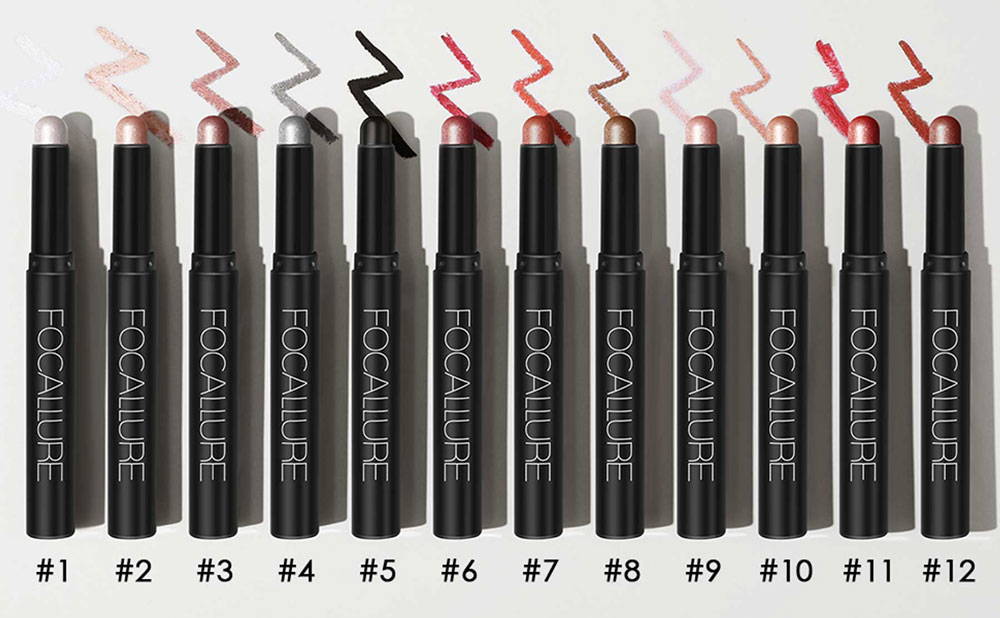 Eye makeup doesn't have to be complicated — especially if the FOCALLURE eye shadow sticks have anything to do with it. Our silky eyeshadow stick from warm to cool can create a range of looks with smokey, neutral, gorgeous, and luminous. They feature a myriad of shades and finishes to deliver endless options for effortlessly beautiful eyes that stand out both day and night.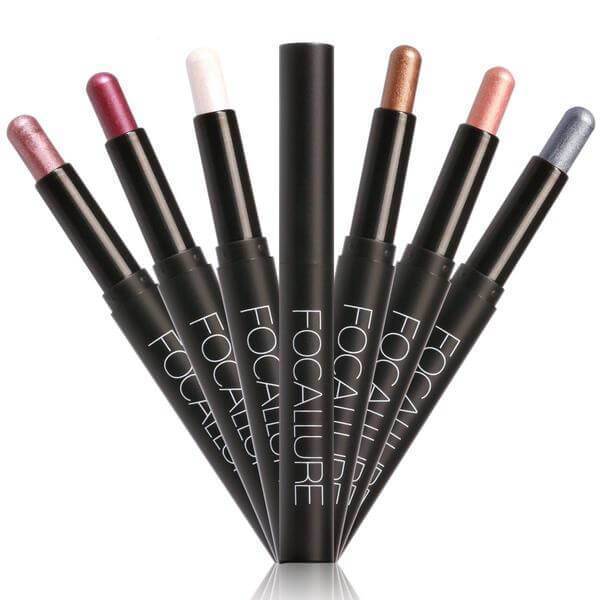 The best part? Even beginners won't have a rough time with creamy, easy-gliding eye shadow sticks. These eyeshadow stick are easy to use. They achieve intense color, precise lining, and primed lids for all-day wear, also beginners can draw a perfect look. These user-friendly pencils are typically very creamy and glide onto your lids without tugging on your skin. And unlike powder shadows, there's virtually no fallout to anticipate or deal with.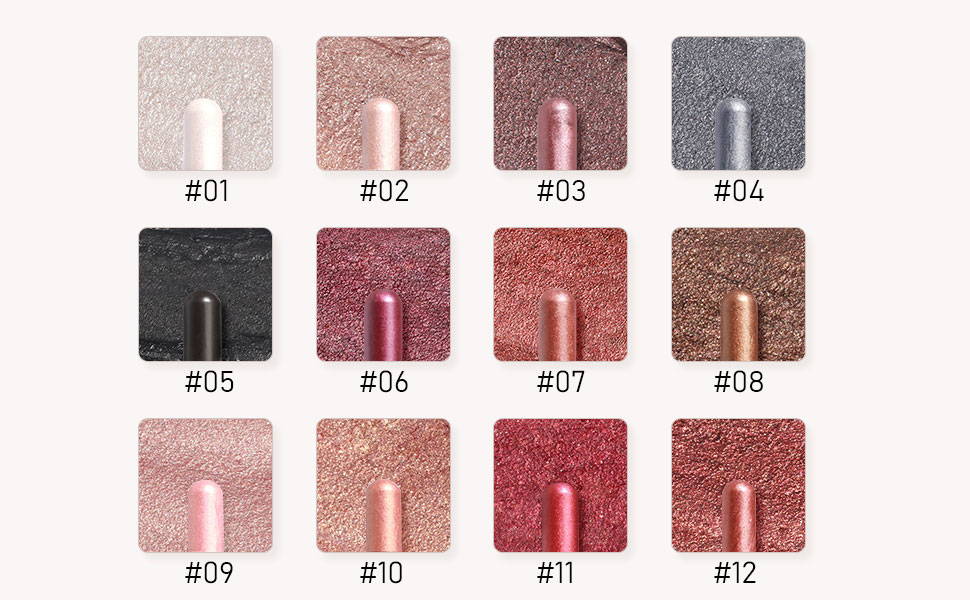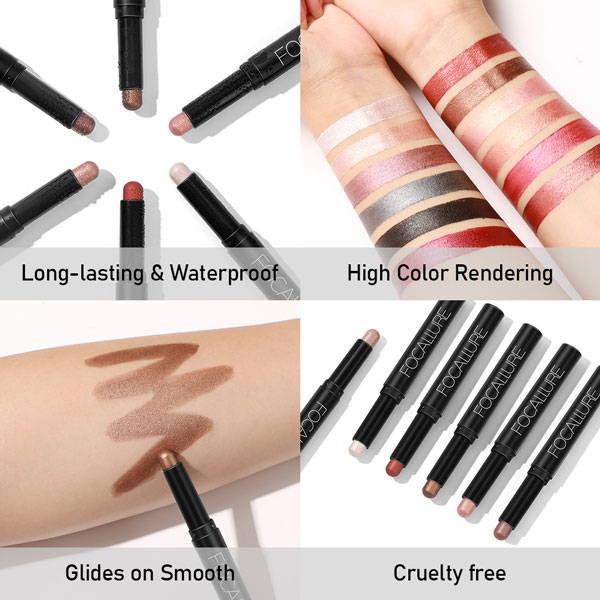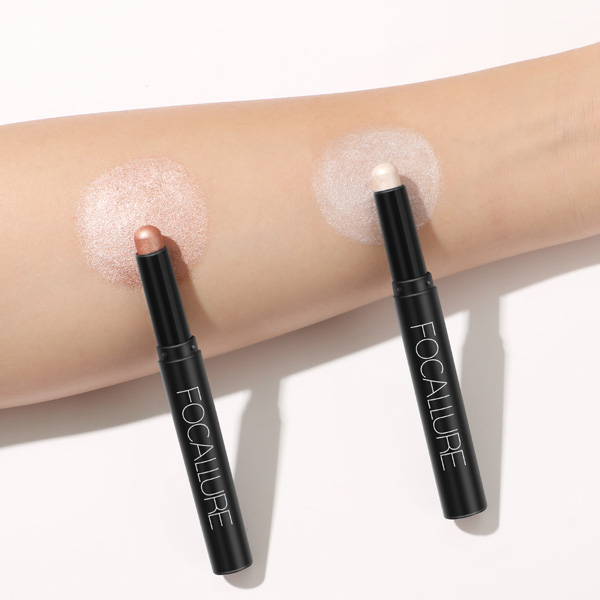 Suggested Usage:
-Use as an eyeliner by applying color to your lash line, or as a shadow and swipe onto lids.
-Apply the Moonlight shade to highlight the inner corners of the eyes and browbone.
-Blend well with a brush or fingers.
-To achieve the classic smoky eye, apply the color in a gradient, with the darkest color at the lash line.
-To achieve an updated, more wearable smoky eye, apply the darkest color in the crease and leave the center of the eyelids lighter.
-Apply "Moonlight" shade to highlight inner corners of eyes and browbone.
-Blend well with a brush or fingers.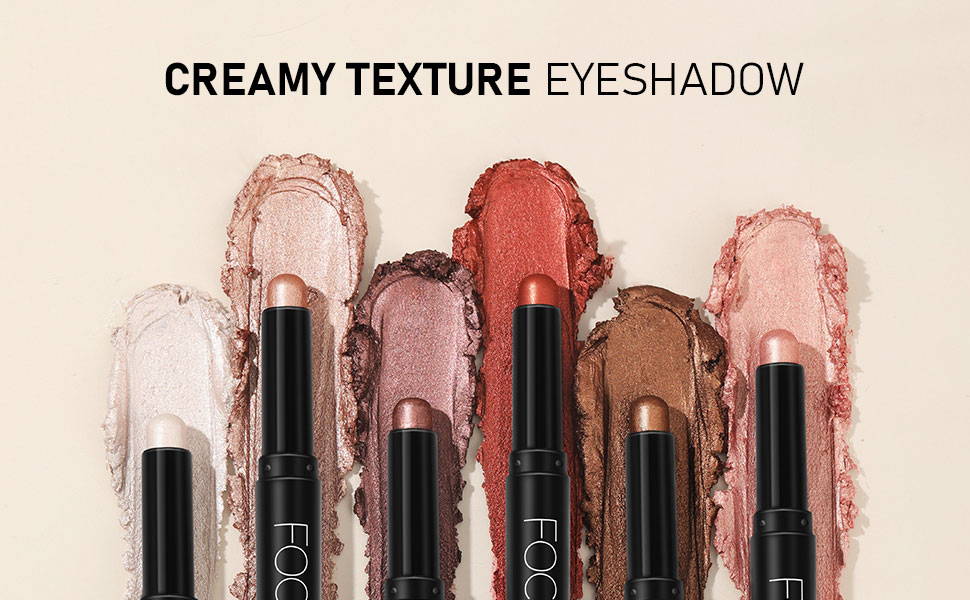 FOCALLURE Eyeshadow stick sets deliver uniform shimmer in every swipe—perfect for quick, easy eye looks on the go. They are soft, super gliding, and easy to blend.
Enter your email and receive 5% off your first order.