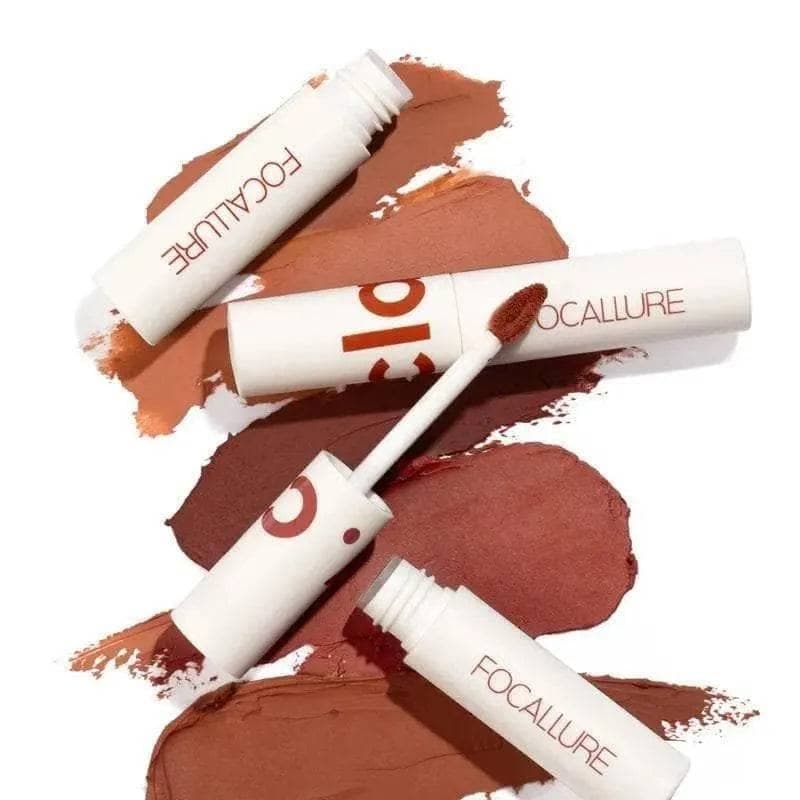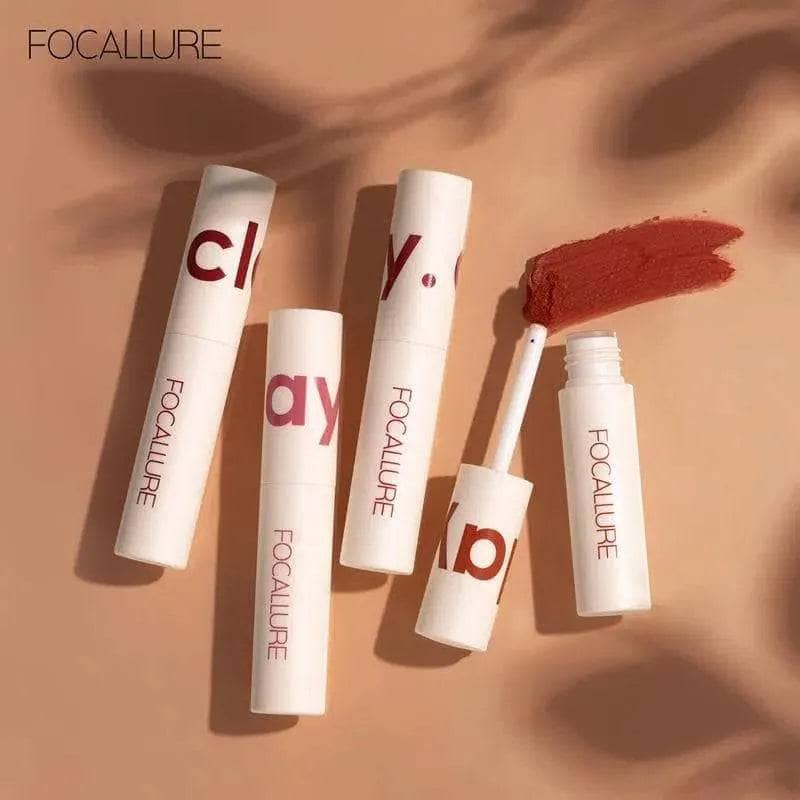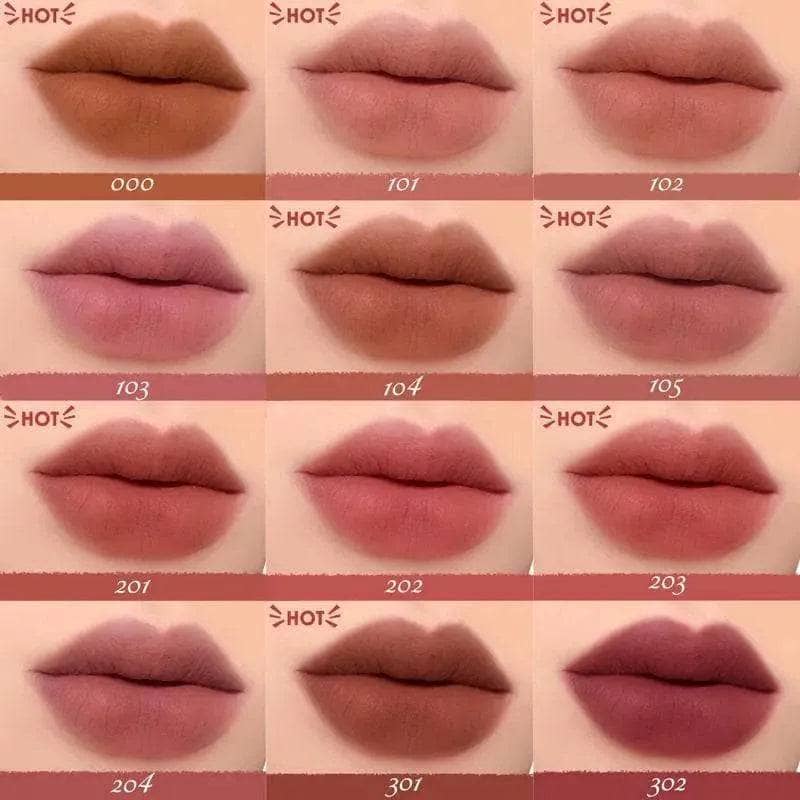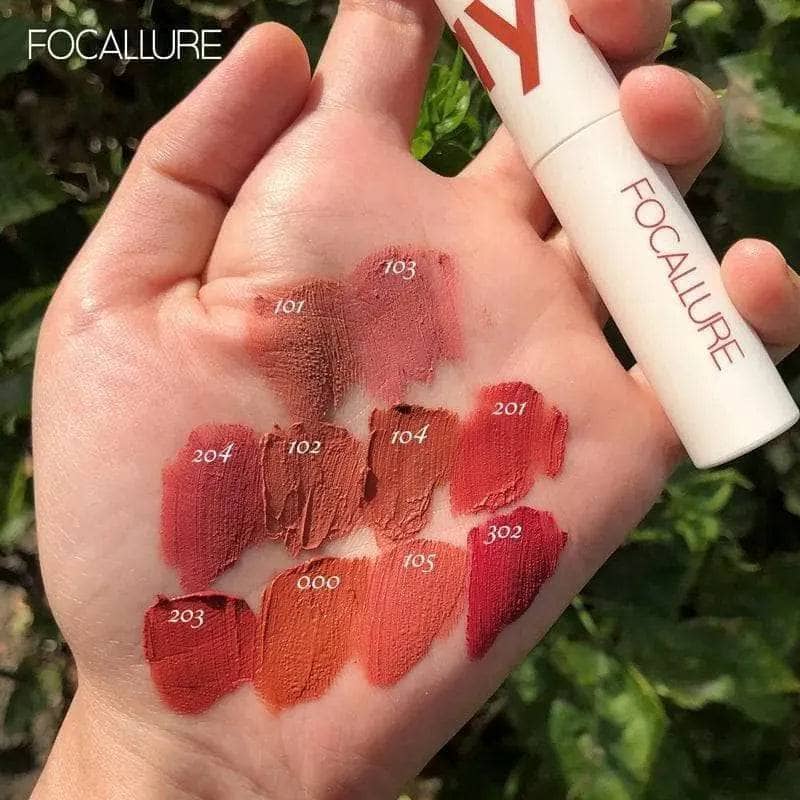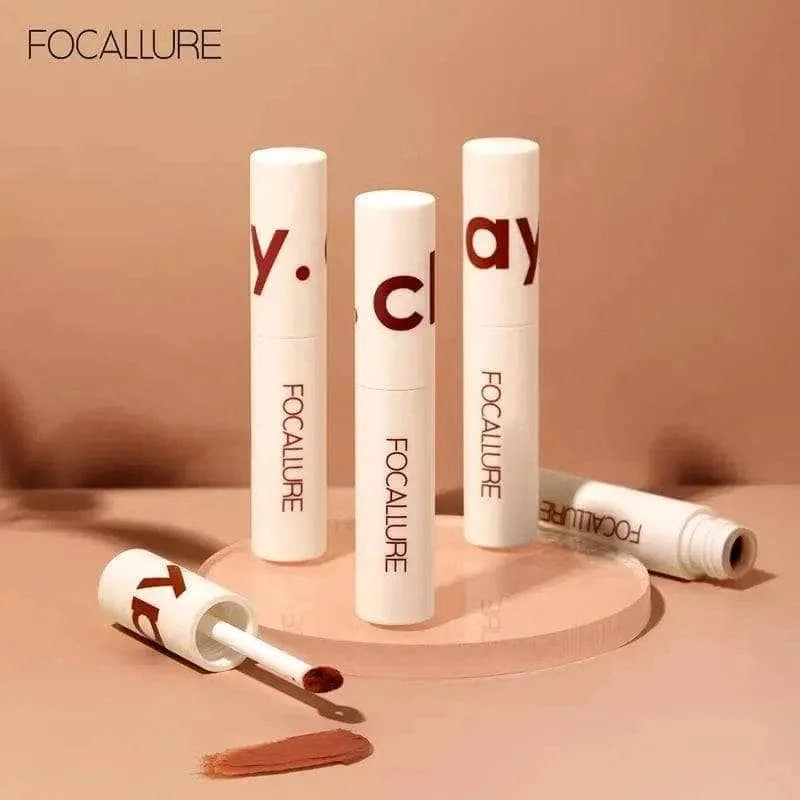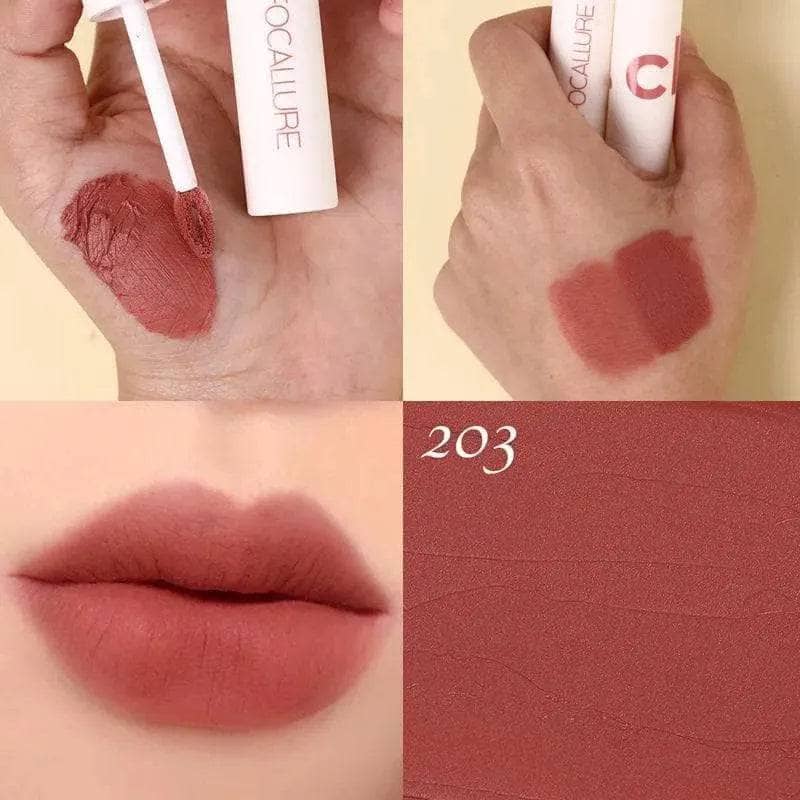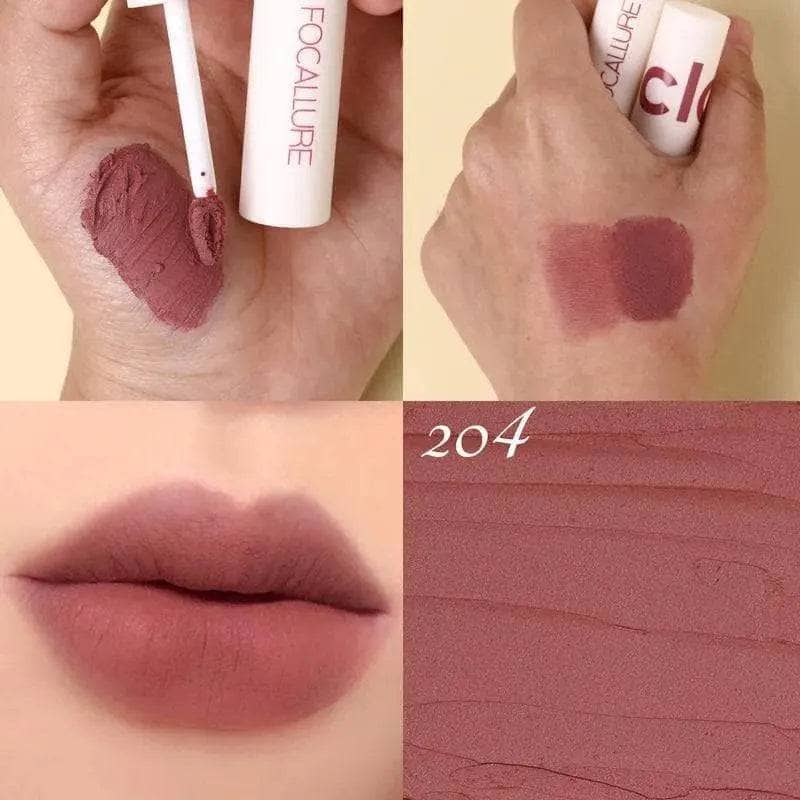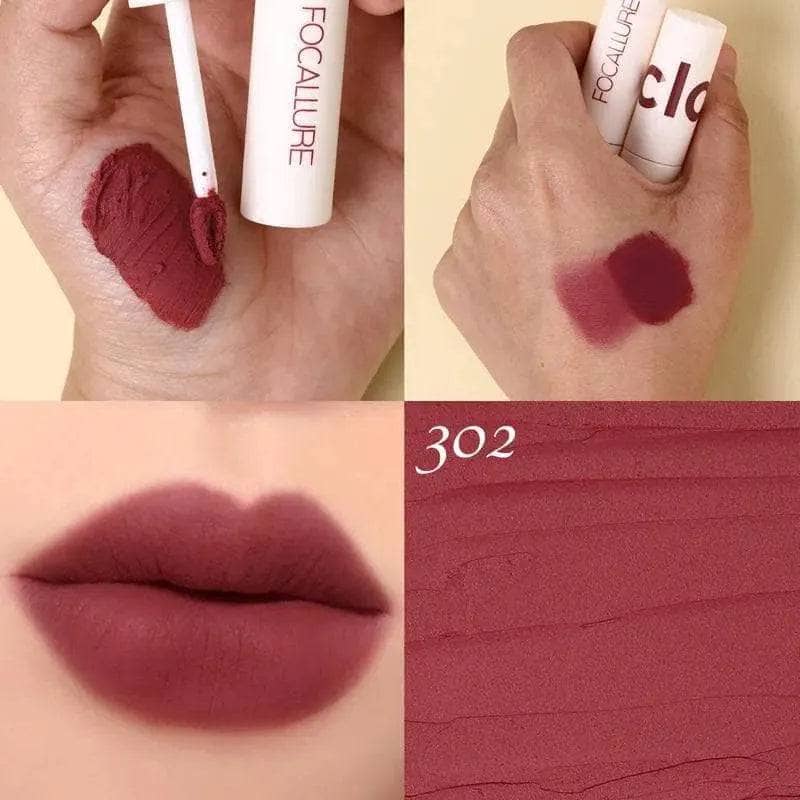 Mist Matte Lip Cream
---
Focallure Velvet Matte Lip Mousses gives you the look of soft-blurred lips with every application. The pigmented formula applies like a cushiony mousse but finishes like a weightless moisturizing balm. Keep it casual or make it fun — all shades melt onto your lips with a soft-matte finish you'll want to wear every day. Its unique formula is highly pigmented and will leave a uniform rich color on your lips for a long time.


The curved plush love brush head with the unique soft clay texture will give your lips the light, silky and smooth feeling that you have never experienced before.

They're insoluble in water, with a super waterproof effect. They may transfer a bit, but the color shall stay on your lips for long hours.
They can also be used as soft blush, giving a natural girlish feeling to your face.

Features
Smooth and soft like silk
Highly pigmented
Velvet soft-matte lips effect
It can be used on cheeks

 How to use:

Dip a small amount of lipclay and gently push away with a curved plush brush to get a matte velvet-mist finish. Do this a few times to get a richer color. Lipclay is a special texture. If the lips are caking, you can use your fingers to lightly blend and get a velvet-mist effect.
---