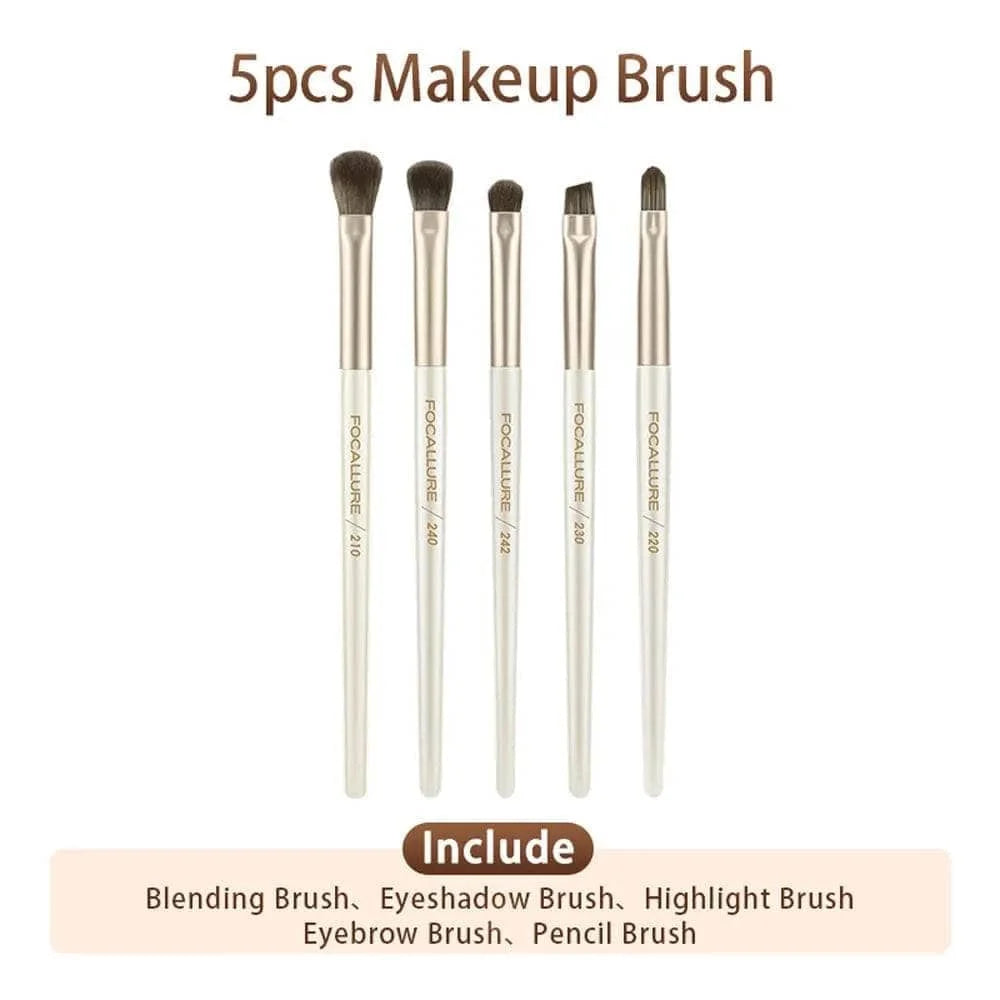 5pcs Makeup Brushes
---
5pcs Makeup Brushes

Blending Brush: blending brush is used to blend eyeshadow for a smooth transition between colors and to create a cohesive look. Whether you like a soft wash of color or a bright detailed look, blending is the most important step to every eye look.

Eyeshadow Brush: Focallure eyeshadow brushes with the highest-quality, hand-shaped vegan synthetic bristles. The tapered artistry handles help offer ultimate control in makeup application to help you create any makeup look you desire.

Highlight Brush: This brush was specially developed and tested to work with the Focallure Eyeshadow Palette for a natural-looking glow. Brush fibers are synthetic and cruelty-free.

Eyebrow Brush: This brow brush features high-quality synthetic bristles expertly cut at a bias just long enough to maintain precision and short enough to enhance control. It's perfect for filling in sparse spots, drawing hair-like strokes, and carving out effortlessly bold arches.

Pencil Brush: Use this brush to smudge eyeshadow and eyeliner in the crease and along the lash line.
10% off Sitewide CODE:[NOV10]
Nov. 28th to the Dec. 3rd
---