Always spend a lot of time on eyelashes?
Try our self-adhesive reusable eyelash, it is a very easy and quick application, and greatly simplifies the process of your makeup. It is just like your eyelash natural and can be reused.
Don't need to glue or eyeliner.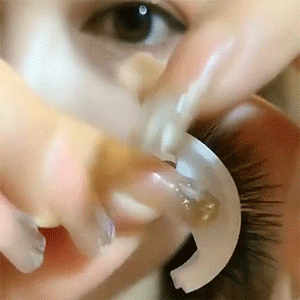 Easy to use, save time and effort
The latest false eyelashes are easy to use and do not need to be glued or eyeliner. It is self-adhesive, can be in 3 seconds, and greatly simplifies the process of your makeup. Save time and effort.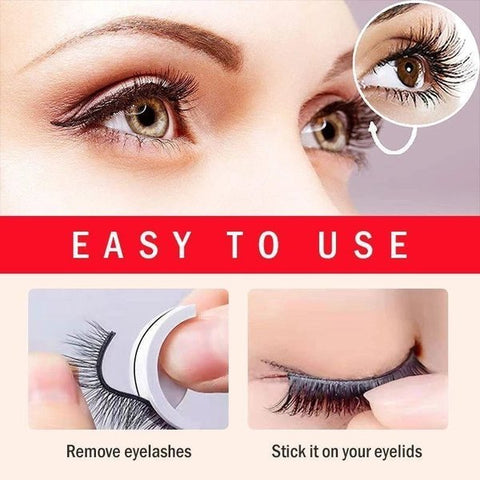 Perfect Packaging
We choose high-quality crystal hard cases to perfectly protect the lashes and keep them intact and stored back in the crystal case after each use.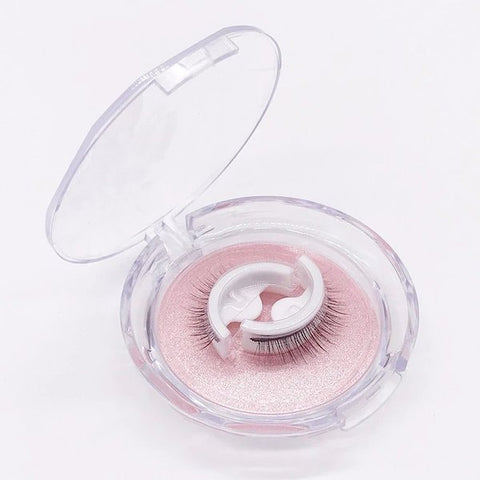 Reusable and Washable
False eyelashes are reusable and washable, making them more hygienic and healthy to use. With replaceable adhesive strips, they will not fall off even after repeated use.
Natural Lashes
False lashes have a nice curl curve that blends seamlessly with your real lashes, giving you bigger and more attractive eyes. They are as natural as your real lashes, without the feeling of wearing false lashes.
High Quality
It is made from high-quality synthetic fibers that are safe, hygienic, and easy to apply and remove. It does not leave any residue on the skin, is non-allergenic, and is comfortable to use.
Exquisite Gift
Handcrafted with guaranteed quality and packaged in an exquisite crystal box, it is the perfect gift for family and friends for Christmas, Thanksgiving, birthdays, Valentine's Day, and Mother's Day.
8D SILK LASH - Pooplunch 8D silk lashes adopt the advanced ultra thin 0.06mm thickness synthetic fibers, they feel incredibly soft and weightless. Lashes are 100% handmade after a dozen processes, we are fastidious in every step and we always aim for perfection.
COMFORTABLE BAND - Fake eyelashes feature the flexible thin cotton lash band, plus the fine hairs carefully crafted on the band, which will bring you a weightless, painless, effortless lash makeup experience. Durable lashes allow you to get 15 wears out of each pair!
VEGAN & CRUELTY-FREE - Faux mink falsies are made of premium synthetic material and feel super soft and smooth just like your natural lashes, most importantly, they are cruelty-free and vegan so you don't worry about our furry friends!
RISK-FREE PURCHASE - Your satisfaction is our highest pursuit! Under any circumstances, if you are not happy with the product, we offer you a free replacement or a full refund. Be sure to contact us first if you have any questions or suggestions.